Croeso!

Welcome to Siramik
Pots that will be enjoyed, handled, touched and lived with.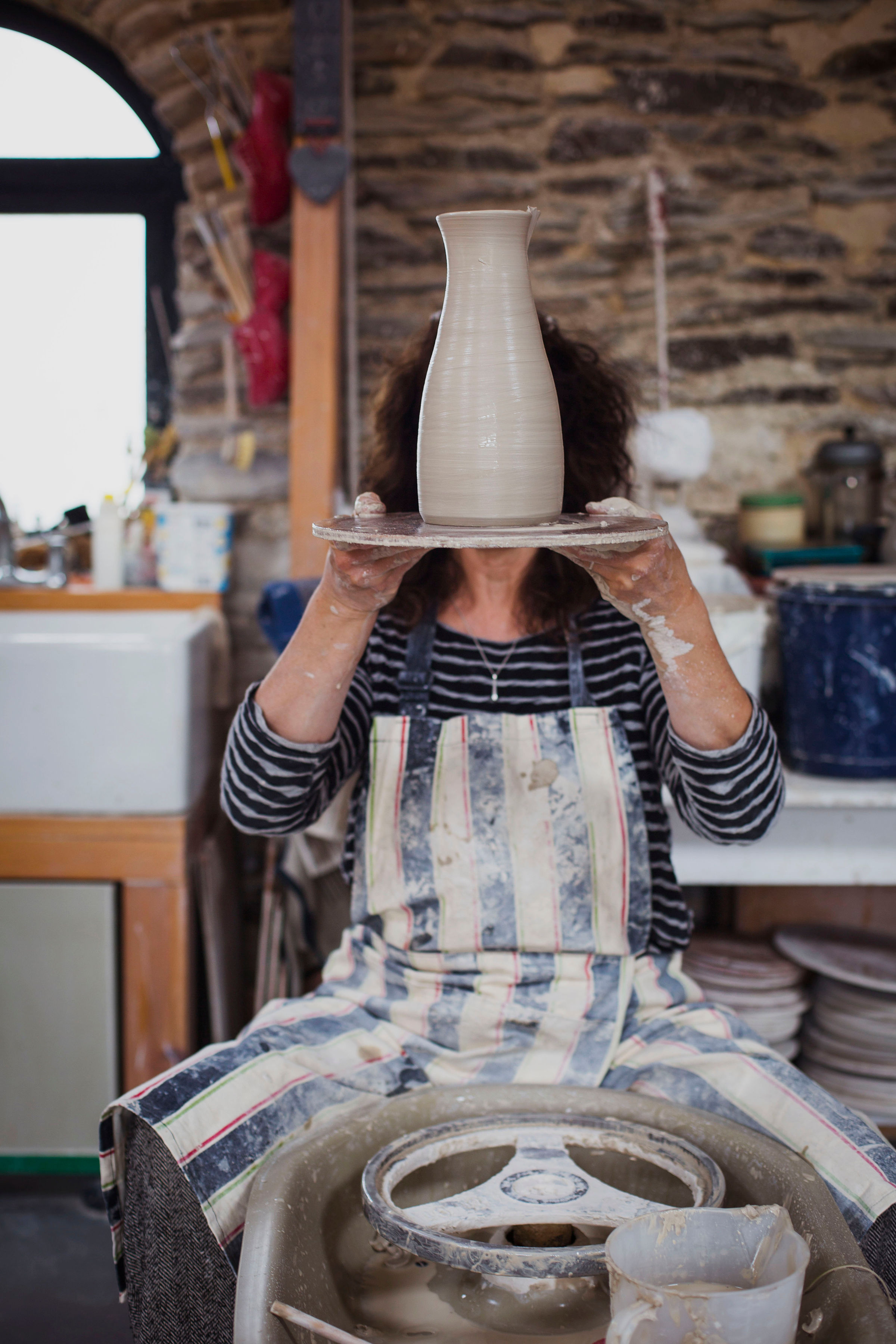 Yoka, potter and pottery teacher, established Siramik in 2004 after raising a family and working as a farmer's wife on the holding. Clay with all its workings, flexibility and possibilities of bringing people young and old together is and has always been of a great interest to her. At a very early stage in her life she was drawn to working with this medium and when she discovered the delight of creating on the potter's wheel, Yoka had found her destination. She gained her degree in ceramics and followed this up with the education to become a teacher. When the stone barn on the holding became available, Siramik was born.
With the experience in ceramics Yoka has gained over the years, she thought it essential to encourage budding beginner potters and advanced students and started teaching in order to share her knowledge. People and their interests in clay are also a constant source of interest for Yoka and she enjoys passing on the delight of creating pots on the potter's wheel by being a qualified teacher in ceramics. Within the stone barn she also build the accommodation for when weekend courses are organised, students can stay overnight and experience the peace and quiet of the studio and surroundings.
Yoka creates her own ceramics in earthenware clay, white and sometimes red. Decorating the ceramics with slips, under glazes, carving in the clay and colouring the clay are the main processes for decoration.
When the pot comes off the potter's wheel it directs Yoka to how it wants to be decorated and she listens to that communication. Yoka likes making pots that are practical and useable and produces mostly domestic ware. Pots that will be enjoyed, handled, touched and lived with. She also produces larger pots and is happy to make commissions for those special occasions.
Please contact Siramik on 07866 000326 (mobile, prefer) or 01559 384292 (landline) for more information.